2017-11-18, 5:52:18 pm (This post was last modified: 2017-11-18, 5:57:28 pm by thirthy_speed. Edited 3 times in total.)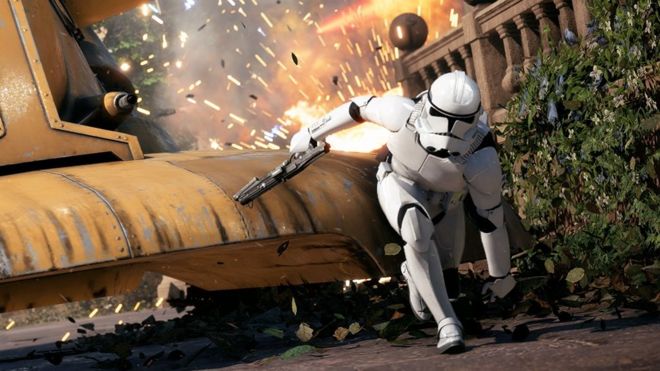 In recent days,
Star Wars: Battlefront II
has been getting a lot of flak for including microtransactions despite the fact that the game itself already costs $69.90 to begin with. Ars Technica has
an article
detailing the in-game economy, loot boxes, and various unlockable things. In summary, you either spend many hours grinding for currencies, items, characters, cards or you can pay to unlock them. This is something that's commonly seen in free-to-play mobile games but is slowly creeping up on full-price games as well which is very alarming.
When a reddit user asked why Darth Vader is locked behind a paywall despite already paying $80 for the game,
EA's response
(currently the most downvoted reddit post of all time with -676k points) was nothing short of baffling. Here's the most (in)famous line
Quote:The intent is to provide players with a sense of pride and accomplishment for unlocking different heroes.
Most of the posts in the
Battlefront subreddit
are about this controversy. The developers'
AMA (Ask Me Anything) session
a few days ago got so many downvotes that the moderator had to sticky a list of their responses to user questions.
In response to the massive backlash, EA
reduced the amount of credit to unlock heroes by 75%
, but EA also reduced credits awarded to players upon completion of campaign by 75% as well so the move doesn't look as good as it first appears. The latest development is that
EA is temporarily halting in-game purchases
as they make some changes to the game.
In related news,
the Belgian Gaming Commission and Dutch Gambling Authority are investigating whether loot box system in games qualify as gambling
. If they are considered to be gambling, there could be fines, licensing fees, and/or restrictions to the sales of the games.
---
Polygon has a
series of articles chronicling the controversy
if you're interested in learning more.