2018-01-03, 4:24:09 pm
Dear all,
Like we have mentioned before in this topic 
Notice to all ZXPlay/ZXHost VPS Owners
we have new information regarding the sponsorship. We are sorry to announce that the sponsorship is coming to an end due to reasons stated in the below screenshot,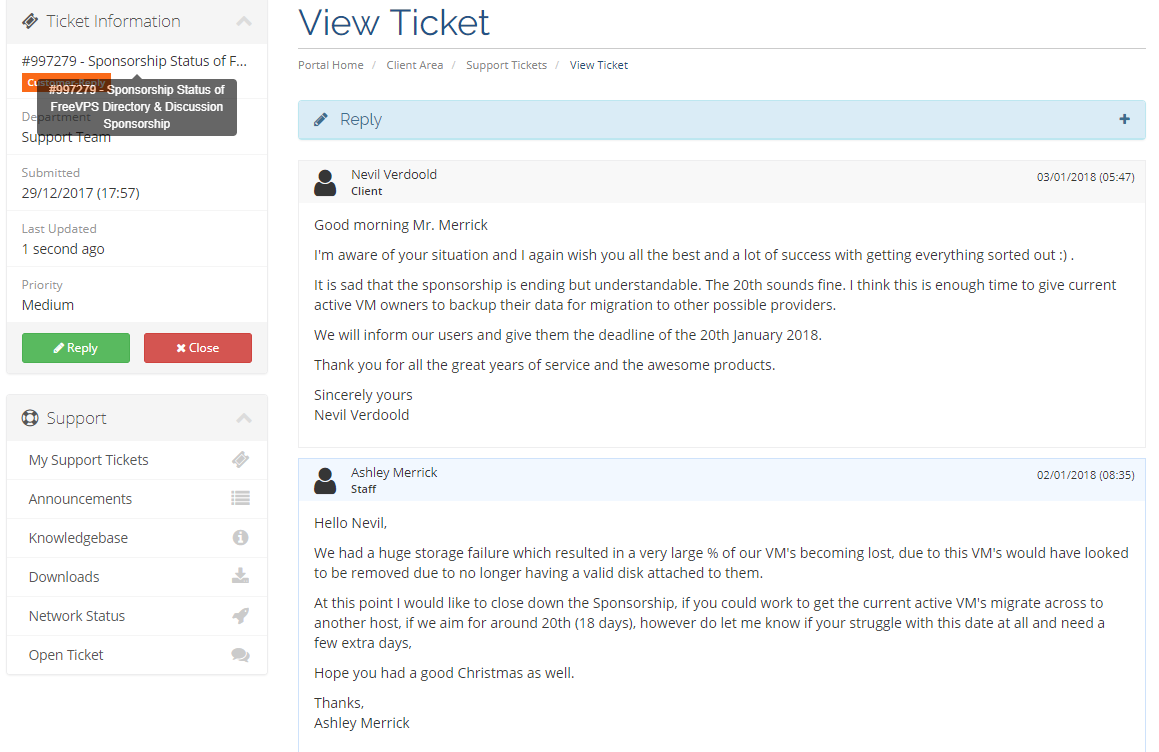 To all ZXPlay VPS Owners, we have been granted till the 20th Jan to make the backups, So please do accordingly, 
While we are sad to see an amazing provider leaving, we would like to thank them for there amazing contribution to the community and wish them a fast recover in their business and the best for their future endeavors.
We are very sorry for the inconvenience caused , about replacements VPSs, we are yet to decide about it but in the coming giveaway zxplay owners will be given a priority and/or an update will follow shortly.
And finally from the staff as well as all VPSs holders would like to thank @

ZXPlay

for providing us VPSs for such a long time and offering us their awesome service.
Kind Regards,
FreeVPS.us Administration